Creative empowerment
In 2018 overtook Schjerning Farver the distribution of Royal Talens Denmark. We have therefore a large assortment within fine art and art-articles.
Royal Talens`s story goes back to 1899. That year Marten Talens founded the "Dutch factory for paint, lacquer and ink" in the Dutch city of Apeldoorn. As a family-owned company, did it initially produce articles for offices and ink. The arrival of the Rembrandt oil paint and water colours started the production of a long row of paints of high quality.
We believe that a creative expression brings out the best of us. It has the power to stimulate mind, body and soul and should therefore activates all over the World.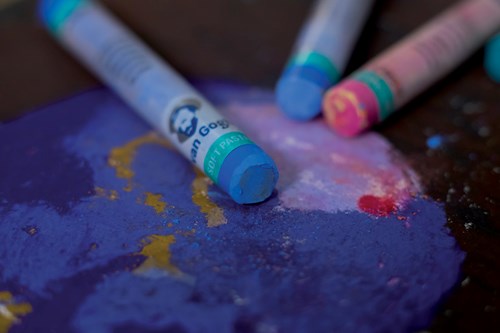 Art-articles for everyone
We became a part of Royal Talens in 2018 and now distribute their large assortment in art and hobby articles. Our products from Royal Talens comes from our Dutch mother company, that includes brands for both the professional artist, the hobby user and kids.
We distribute both Rembrandt, Cobra, Van Gogh, Amsterdam, Talens Art Creation, Ecoline, Talens, bruynzeel and Sakura products. Contact us
Do you want to know more? Contact our Royal Talens Sales consultant
Brit Sommer
+45 40 23 68 66
B.sommer@royaltalens.com
Do you want to become a new dealer or are you already a customer You are always welcome to contact us at:
salesRT@schjerning.dk
+45 86 34 22 11